Updates on Sims 4 Blooming Rooms
Sampsa Reinikainen

2021-11-11 11:10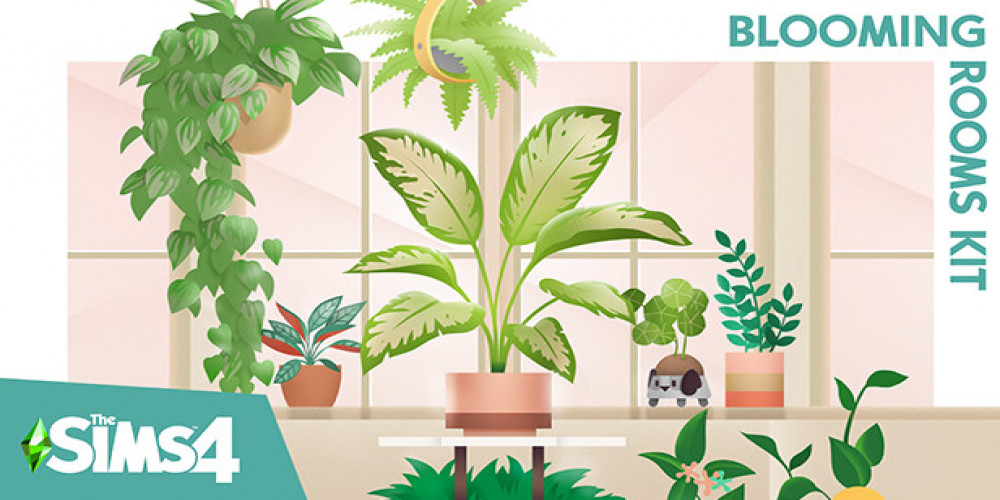 The latest Sims 4 kit called Blooming Rooms is finally released. Its major theme is houseplants, and it is going to make Sim's house even cozier. Developers provided decent content for all fans of this life simulator.
Many players can't wait to see the new items for their favorite part in the series. Now it is the time to come and see everything. The Sims franchise is definitely the life simulator you can always come back to. No other game can compete with its popularity even after all these years. Extensions, in this scheme, are the most beneficial part that helps the game to stay evergreen. This time, you will be able to grow the indoor plants in your house.
The new kit was released on November 9. The kit costs $4.99. You can buy it at the official store of your platform.
There are 24 plants and objects in the package. They are all made to style your apartment or house. For example, you may buy a String of Pearls lamp for your kitchen or living room. The lamp looks unique due to the plant inside of it. Check out the Desert Rose bonsai. It has pink blossoms on it. All the plants make your room more livable, increasing the comfort level for your Sim. You can buy separate plant units or whole shelves and walls with different plants. Pay attention to the fact that a separate plant is less expensive than the wall of them. However, you don't have to worry about your comfort level in the future with the whole wall of plants. Exotic items cost more than ordinary ones. For example, Therapeutic Ficus costs 500 simoleons, while Green Goddess Pothos is only 75. Apart from that you may find the furniture for your room there decorated with plants, of course. All the plants increase the mood of your Sim.
Have you already checked the new kit? Which one is your favorite? Share your thoughts on Sims 4 and its DLCs in the comments below.