Snapchat and Amazon Partnership Enables Virtual Try-on AR
Sampsa Reinikainen

2022-11-05 03:50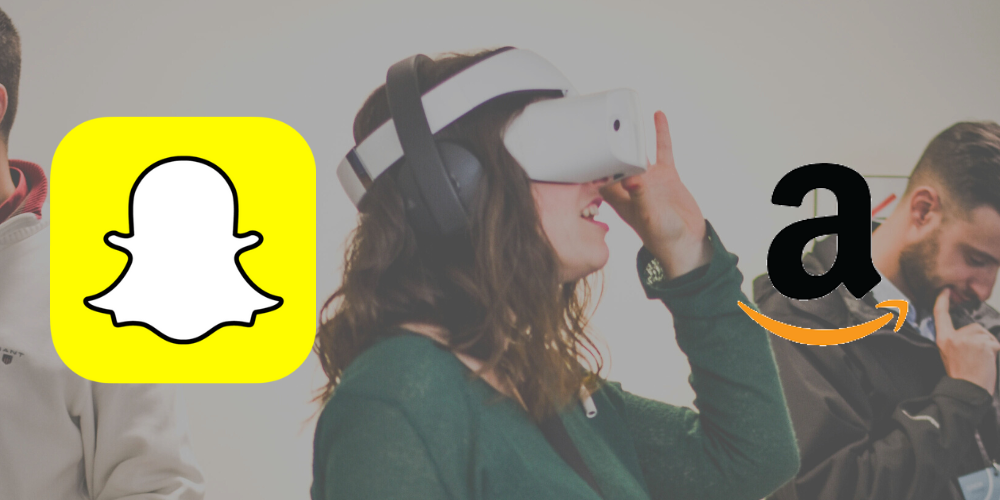 Snapchat is actively developing commerce and sales on its app. An innovative and successful solution for the company was a partnership with Amazon, which allowed users to try on thousands of the best-selling eyewear models using Snap Lenses before buying. With the help of the new 'Amazon Fashion' profile, you can now pick up a pair of glasses in a virtual fitting room and then make a purchase on Amazon.
Snapchat representatives made a statement in which they emphasized the convenience of the Snapchat try-on Lenses feature, which will take online shopping to a whole new level. This will allow the customers to choose and try on glasses for as long as they want so that later they can easily make a purchase through the Amazon Fashion store. So far, this functionality only works with Amazon, but given how powerful and effective this tool is in increasing reach and sales, Snapchat is planning to create similar mutually beneficial partnerships with many brands and companies.
Current trends indicate that more and more consumers are shopping online, with over 1 billion online purchases made by Amazon Fashion online in just the past year. Snapchat's new functionality will definitely attract a new audience to the platform, which already has 363 million daily users.
Augmented reality is a very useful tool that will further attract the audience to online shopping. The opportunity to try on something quickly and in more comfortable conditions than in a real store can be a great impetus for the even bigger growth of online shopping. Due to the fact that Snapchat is a progressive platform, it has become a pioneer in this direction and most likely it will be a powerful breakthrough that will allow Snap to significantly increase its income.
Do you often shop online? Would you like to buy something with the ability to try it on yourself thanks to augmented reality? Please share your thoughts below.