Fortnite's Most Wanted Event is Here: A Mini Battle Pass with Exotic Weapons and Free Skin
Lotta Tuulola

2023-02-14 10:25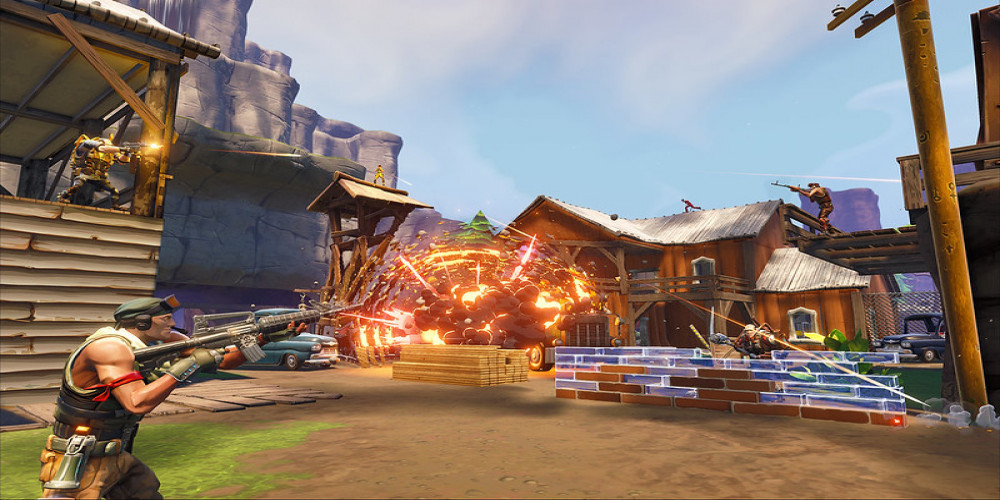 Fortnite is back with a surprise event, Most Wanted, that builds upon the structure of last year's Dragon Ball event. With similarities to events seen in other popular games like Halo and Overwatch, Fortnite's Most Wanted event offers a mini battle pass featuring 13 exclusive cosmetics, which will culminate in a free character skin, Gold Blooded Ace. The event is now live, and players can start participating in the heist.
The event begins with players robbing exotic weapons from Cold Blooded Vaults. To get inside the vaults, players must first kill Cold Blooded Bosses and obtain their Vault Keycards. The vaults themselves are also guarded by minions, which add to the difficulty and excitement of the event.
The event introduces a new element to Fortnite gameplay, as players can now search for these vaults throughout the map, adding a fresh layer of exploration and excitement. With the new exotic weapons in hand, players can gain the upper hand in the game and come out on top in battles.
The mini battle pass included in the Most Wanted event is an excellent addition to the game, as it offers new rewards for players to aim for and enhances the overall experience of Fortnite. The Gold Blooded Ace skin is the ultimate reward for players who complete the battle pass, and it's a must-have for any Fortnite enthusiast.
Fortnite's Most Wanted event is an exciting addition to the game, with a mini battle pass, new exotic weapons, and a free character skin. The event is now live and available to all players, offering a unique experience and fresh gameplay. If you're a Fortnite fan, don't miss out on this event and all the rewards it has to offer.
What do you think of the Most Wanted event in Fortnite? Let us know in the comments below!