Elden Ring Triumphs at the Nebula Awards with Best Game Writing Accolade
Chloe Turner

2023-05-22 11:55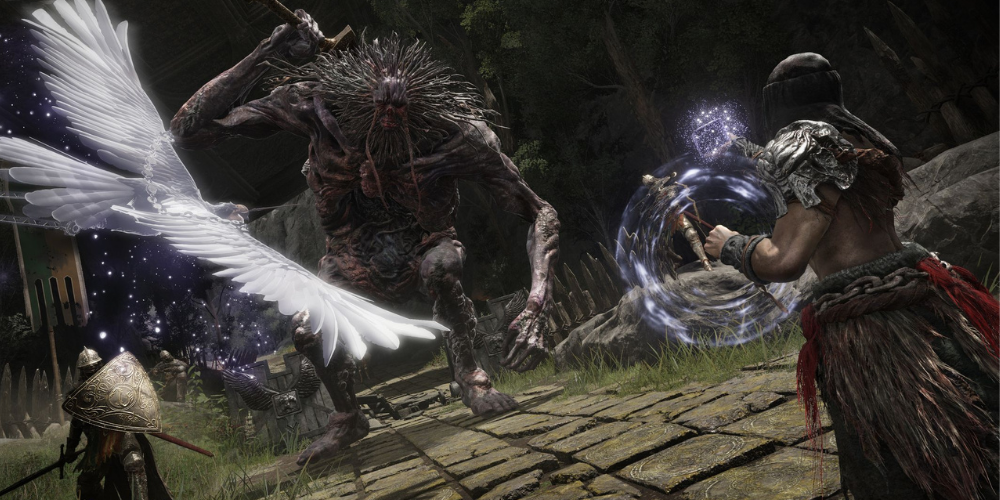 Elden Ring has made a significant mark in the gaming industry by securing the Best Game Writing award at the prestigious Nebula Awards this week. The honor is shared by author George R.R. Martin, game director Hidetaka Miyazaki, and the team at FromSoftware. Recognized by the Science Fiction & Fantasy Writers Association (SFWA), the Nebula Awards are a highly regarded accolade within the realm of English-language speculative fiction writing.
This win marks the third Nebula Award for Martin and the first for Miyazaki and FromSoftware. Martin's storied career in writing has seen him nominated for the award numerous times since 1973, winning in 1979 and 1985 for novelettes. Elden Ring's collaboration between Martin and the developers at FromSoftware resulted in a rich and captivating narrative, which has left a lasting impression on the gaming community.
The competition was fierce, with other 2022 nominees including manuscript adventure Pentiment, cat adventure Stray, robot adventure Horizon Forbidden West, the undead escapade Vampire: The Masquerade - Sins of the Sires, and tabletop adventure book Journeys through the Radiant Citadel. The Nebula Awards have only featured the Best Game Writing category since 2018, with previous winners comprising Supergiant's Hades (2020), Obsidian's The Outer Worlds (2019), and House of Tomorrow/Netflix's Black Mirror: Bandersnatch (2018). In 2021, the tabletop roleplaying game Thirsty Sword Lesbians took the prize.
Elden Ring's acclaim extends far beyond the Nebula Awards, having amassed a multitude of accolades in its relatively short life. The game was crowned PC Gamer's Game of the Year 2022 and has been applauded by institutions such as the British Academy Game Awards, the DICE Awards, Famitsu Dengeki Game Awards, and The Steam Awards. Elden Ring has undeniably captured the hearts of gamers and critics alike with its compelling narrative and immersive world.
In conclusion, Elden Ring's victory at the Nebula Awards for Best Game Writing cements its status as a groundbreaking game with a powerful narrative. The collaboration between George R.R. Martin, Hidetaka Miyazaki, and FromSoftware has resulted in a storytelling experience that will undoubtedly stand the test of time. As Elden Ring continues to garner praise and accolades, it serves as a testament to the importance of rich storytelling and captivating worlds within the gaming industry.