Call of Duty: Vanguard Zombies to Get More Modes and Content Soon
Sampsa Reinikainen

2022-04-18 13:20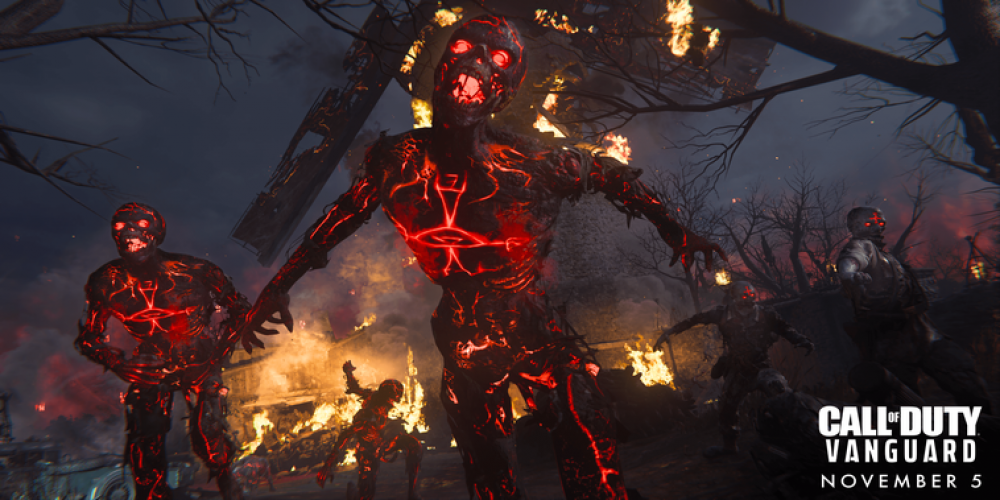 What is considered the worst about the Zombies mode in Call of Duty: Vanguard is plain lack of content. This is to be fixed soon, according to the statement by Treyarch, the developer of the installment for EA. The game will get back its classical round-based mode, plus lots of content, including an iconic map with quests, defenses, and more.
The round-based gameplay has been a thing on the Call of Duty series long ago. Its lack in the Zombies mode of Vanguard was a serious gap, but now the developer is going to fill it. No one expects it to be an easy job, and, as the developer says, the mode will be built from scratch. The zombies will attack in waves, and it takes lots of effort in terms of everything, from design to AI control. The mode will also include zoning system and fast travel mechanics.
Along with round-based Zombies mode, Treyarch is improving the main game. The most important is the return of a classical map named Shi No Numa. For Vanguard this map, known since Call of Duty: World at War, will be enhanced and adjusted. There will be the new Main Quest, side quests, and a newly introduced Wonder Weapon Quest. The new map, according to the official post, will arrive sooner than the updates in the Zombies mode.
Vanguard is not the only installment getting some attention from Treyarch. The studio also returns to Black Ops Cold War, adding a new powerful weapon, a new Operator (that has already shown up in the Campaign), and a lot of other stuff. This includes Skins, Charms, Emblems, Weapon Blueprints, Finishing Moves, and more. Not that this will completely reshape the game, but the gameplay will feel much fresher with it.
What do you think about Call of Duty: Vanguard in general and its Zombies Mode in particular? Will the new content motivate you to revisit it? What about the new map? Any sweet reminiscence? Tell us what you think or feel in the comments!